lang8
Good night!
Actually, i have a lot on my plate right now.
i wanna meet and chat with my friends...
why is it so difficult? i know it's all my fault.
Mayuris is the only one person who can meet each other recently.
we're getting along well because of our hobby, taking photo.
we had a good time in only 2 hours.
…久しぶりに英語を書きました。
まったくもって自信なし!
『lang8』という面白い添削SNSをみつけたので
(前に書いたかな?)
添削してもらってからブログアップするべきですね。
このSNS、文章をアップすると
即座にいろんな国のネイティブたちが添削してくれるのです。
(時差もいろいろだから何時にアップしても即!)
もちろん、日本語で書かれた文章を見つけた時は
こちらも添削します。
日本語勉強してる人の文章の殆どは
NHKばりの ですます口調ですが
たまに、
どこで覚えたのか
「よ〜久しぶりだぜ!俺はチャリで駅にいきます」
とか色々混ざっている方もいます。
でもこの現象は英語でも大いにありうるパターンですよね。
ラフな文なのに急に裁判で使うような言葉遣いしちゃったりね。
少しずつでも勉強してると
「私の中で私の日本語力に勝る言語なんて無いんじゃないの…」
なんて思ってしまいますが
そりゃそうだ。
慣れですな、きっと!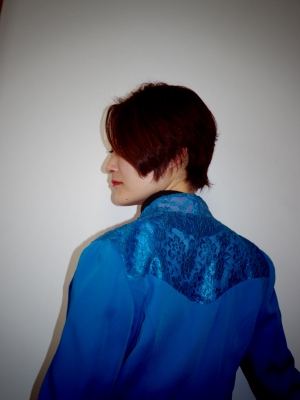 宝ジェンヌ潤子。
2013.03.02 Saturday
by 小川潤子